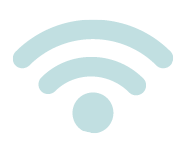 Network security company, WatchGuard Technologies, has launched its new AP300 that aims for secure wireless access.
It was designed to work alongside the company's Unified Threat Management (UTM) Firebox appliances.
WatchGuard said the AP300 offers the 802.11ac standard and fast roaming to improve quality for VoIP devices and fast handover and band steering that aims to move devices to the clearer 5GHz band.
WatchGuard director of product management, Ryan Orsi, said, "the AP300 provides the latest wireless technology and best-in-class security features working together to help protect customers."
"Unfortunately, hackers are also constantly trying to gain a foothold into the network. Businesses that fail to properly secure their Wi-Fi networks, including guest hotspots, may expose customers, partners and internal users to a variety of risks," he continued.
AP300 product informationAP300 InfoGet more information on the AP300!